Let us help you fund your Home Sweet Home
Whether it's your first home, refinancing your current home or purchasing your fourth home, buying a house is an exciting event – one with lots of steps. Our mortgage lenders will help provide financing options that work for you. Let us help you fund your home sweet home.
Apply for a Mortgage Rates & Calculator
Getting Preapproved
If you are interested in purchasing a home it is best to be preapproved. Below is a list of documents that Trius will need from you to get you preapproved for a mortgage.
30 days' worth of most recent paystubs
Last 2 years of W-2's
Current bank statements – most current two months if not at Trius FCU
If Self Employed – last two years of federal tax returns
Financing Options
Trius FCU offers a variety of home loans designed specifically to meet your needs. From your first home, an upgrade for your growing needs or even a vacation home. We are here to help you no matter what stage of life you are in.
Adjustable Rate Mortgage (ARM) - This loan offers an initial fixed rate based on the term (5 or 7 years) to help those with less, afford more. For the first fixed rate period, the rate will be fixed. After the fixed period expires, the rate can adjust within a capped margin.
Jumbo Loans – a conventional loan that exceeds the normal conforming loan limits.
Conventional Loans for Primary Residences, Investment Homes, and Second Homes - 10, 15, 20, 30 year locked in interest rate.
Land Loans – Looking to build in the next five years? This loan is a good option for you.
FHA - FHA loans are loans from private lenders that are regulated and insured by the Federal Housing Administration (FHA). FHA loans differ from conventional loans because they allow for lower credit scores and down payments as low as 3.5 percent of the total loan amount.
Manufactured Home Loans – if you are looking at purchasing a manufactured home for more information please contact our mortgage lenders.
Home Equity Line of Credit with Variable Rate (HELOC) - A home equity line of credit (HELOC) is a line of credit that allows you to borrow against your home equity. HELOCs usually have adjustable interest rates.
USDA - The Rural Housing Service, part of the U.S. Department of Agriculture (USDA) offers mortgage programs with no down payment and generally favorable interest rates to rural homebuyers who meet the USDA's income eligibility requirements.
Home Equity Loan with Fixed Rate - A fixed-rate equity loan is a lump sum amount that you draw from your equity. You'll pay it back at a fixed interest rate for the life of the loan with monthly payments, so you'll know exactly what to expect. It's a great option if you need money for a one-time expense.
VA - A VA loan is a loan program offered by the Department of Veterans Affairs (VA) to help servicemembers, veterans, and eligible surviving spouses buy homes.
Homebuying Resources
Homebuyers Guide Free Online Education Course
Meet our Mortgage Team
The Trius mortgage team is dedicated to helping you through the mortgage process.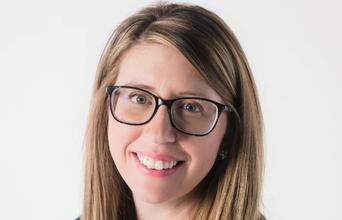 Kylee Fish
Mortgage Loan Originator
NMLS No. 1056718
308-237-6324
Kylee.fish@triusfcu.com
---
Kylee has been with Trius FCU for ten years and her favorite part of her job is educating homebuyers about the process. A house is a person's biggest asset, and it is super important that our members feel empowered in the process of purchasing or refinancing. Kylee is a Kearney native and grateful to be raising her 3 kids and 9 chickens with her husband in her hometown.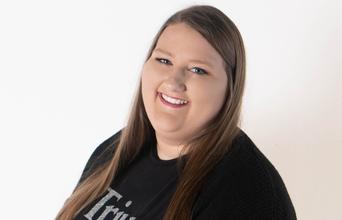 Rachel Vega
Mortgage Loan Originator
NMLS No. 2024415
308-237-6389
Rachel.vega@triusfcu.com
---
Rachel has been with Trius for 5 years. Purchasing a home can be very stressful and she enjoys helping members find the mortgage solutions that suit their needs. Rachel resides in Kearney with her husband and two dogs. In her free time she enjoys cooking and traveling.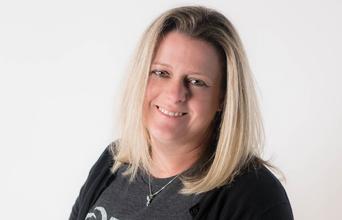 Desireé Fiddelke
Mortgage Loan Processor
308-234-9311
Desiree.fiddelke@triusfcu.com
---
Desiree joined the Trius team 2 years ago and loves seeing how happy and grateful members are when working with the Trius team. Being able to help members purchase a new home or find a mortgage solution that meets their needs is her favorite part of working in mortgage. Desiree has two children and enjoys watching them play sports. In her free time, she can be found at the lake with family and friends.
Go to main navigation