Trius FCU Career Opportunities
Working at Trius Federal Credit Union is more than a job! It's a place where we make a difference. The Trius Difference! We're a cooperative, not-for-profit financial institution organized to provide members with a place to save money and obtain credit at a reasonable rate while maintaining fiscal stability. We were founded in 1967 on the campus of Kearney State College. Today our membership includes anyone who lives, works, worships or attends school in Buffalo, Dawson, Hall, Kearney or Phelps counties. We are a full service retail institution with branches in Kearney and Lexington. Our structure is for the financial benefit of our members, and we are dedicated to provide financial learning and service to our communities. We take great pride in knowing that each member truly owns a portion of the credit union.
We are an energetic and creative team, dedicated to high standards of excellence and quality in a growing environment. We strive to create a rewarding and satisfying atmosphere to develop and grow. Trius Federal Credit Union is looking for motivated individuals who share our passion to serve our members and offer them the best service possible We value traits like solution driven, desire to grown professionally, member-first attitude, team-oriented, and inquisitive. Our goal is to be the "Best of the Best."
Benefits
In addition to a competitive salary and incentive program, we offer a variety of benefits to our employees as part of our commitment to their well-being. We offer employee-only or family-level coverage options for many of the Credit Union's plans.
Group insurance benefits including health, dental and vision
Company paid short term and long term disability and life insurance
Voluntary Ancillary Insurance
Flexible Spending Options
401(k) Savings and Retirement Account - with a generous company match
PTO
Paid Holidays
Trius Membership Benefits - including loan discounts
Trius Swag
Longevity Benefits
Continual Training and Development Programs
Frequent 1:1 Staff Check-ins & Goal Setting
Insurance Sponsored Wellness Program
Culture
We offer a dynamic culture where employees take a lot of pride in their workplace. Employees are driven to go the extra mile for our members. We value family and prioritize work-life balance. Our "Fun Committee" loves to celebrate our staff. And "High Fives" recognition are given frequently. Words that best describe our Trius Culture:
Collaborative
Inclusive
Passionate
Empathetic
Work Hard Play Hard Mentality
Community Minded
Flexible
Energetic
Fast Paced
Rewarding
Progressive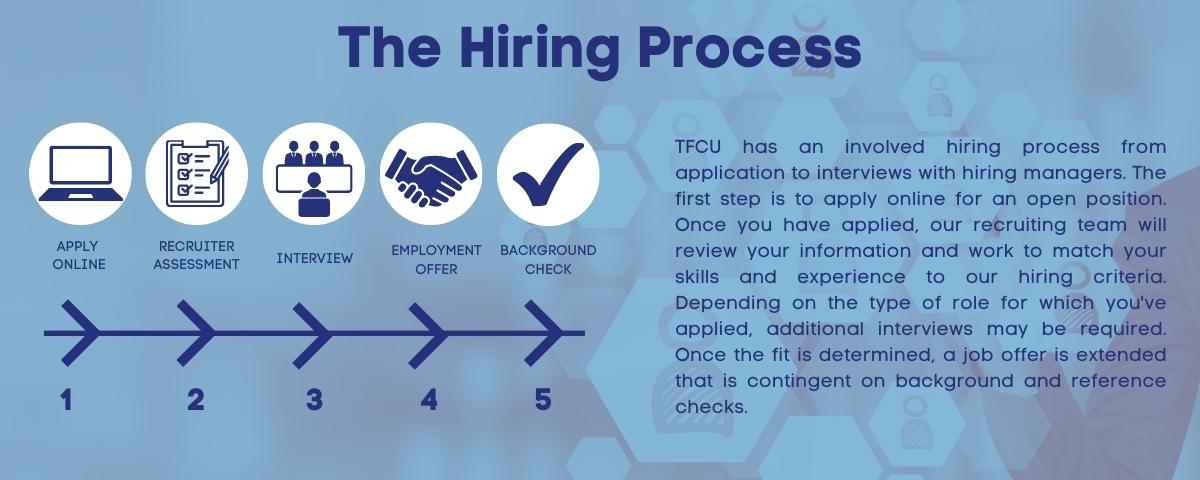 Equal Opportunity Employer
Trius Federal Credit Union is strongly committed to providing equal employment opportunity for all employees and all applicants for employment. All employment decisions at Trius Federal Credit Union are made without regard to race, color, religion, sex, gender identity, national origin, age, citizenship status, marital status, medical condition, physical or mental disability or any other legally protected status.
We work hard to attract, retain and reward the best candidates for our Trius Team. It's our job to find the "Best of the Best" talent like you! Are you ready to experience the Trius Difference? Contact HR with your hiring questions at: sandi.marker@triusfcu.com
Go to main navigation